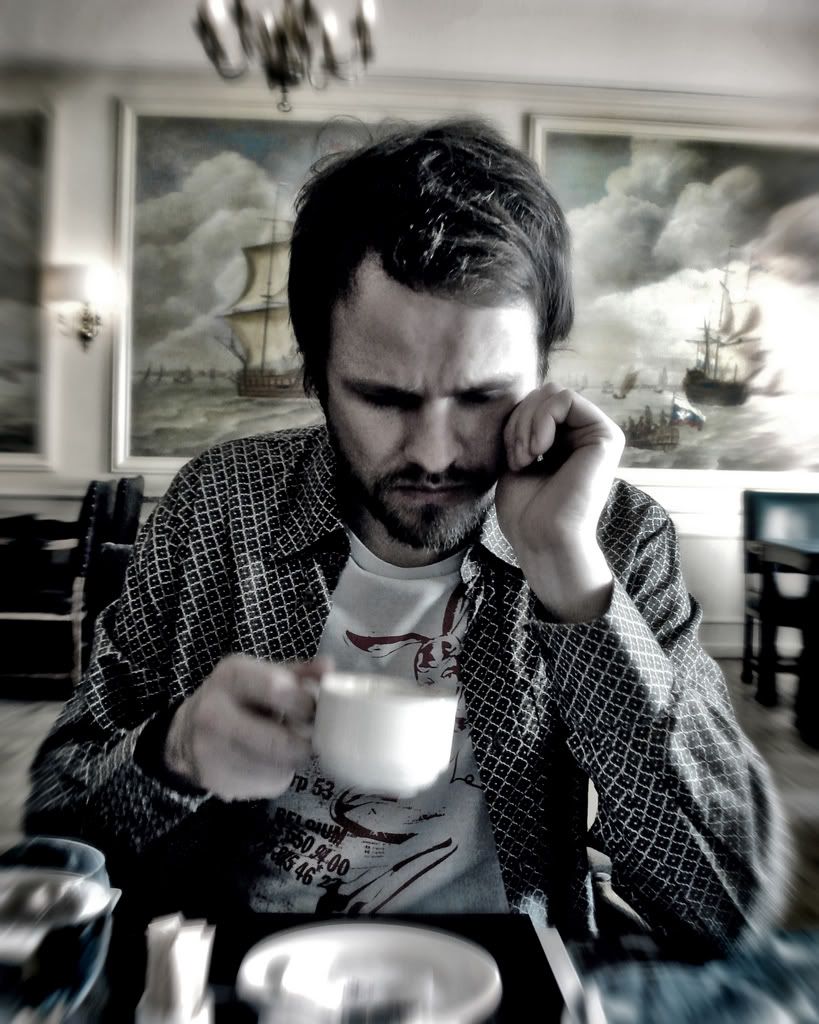 Er moet natuurlijk een reden zijn voor artiesten als Will Oldham, CocoRosie en Maps om naar IJsland te reizen om hun album daar op te nemen. En dan bedoel ik natuurlijk niet het landschap, de geisers en het peperdure bier. Nee, de reden is producer Valgeir Sigurðsson. Hij produceerde werk van Björk, Múm en het album The Letting Go van Will Oldham. En nu is er een solo-album van Sigurðsson.
Ekvilibrium is grotendeels instrumentaal en dat deel van het album doet me eerlijk gezegd niet zo heel veel.
Maar het album is prachtig als Sigurðsson de vocalen laat verzorgen door Oldham en Dawn McCarthy van Faun Fables. Vooral het door Will Oldham gezongen Evolution of Waters is prachtig en behoort tot het beste dat Oldham in lange tijd heeft gedaan.
MP3      Valgeir Sigurðsson (featuring Will Oldham) – Evolution of Waters
Audio clip: Adobe Flash Player (version 9 or above) is required to play this audio clip. Download the latest version here. You also need to have JavaScript enabled in your browser.